How could that possibly be a good thing, having your work rejected, you ask.  Well, let me tell you about myself.  I've both won awards as a photojournalist and haven't won awards as a photographer.
Why is that?  Timing.  Placement.  What the curators want.
I have my brand of photography–documentary photography, photojournalistic storytelling, street life photography.  I believe in myself and know I have my own view.  It's not copying anyone.  It's uniquely me.
Knowing that, I pursue it and keep working at it.
And I get rejected all the time in contests and competitions.
So.  [Shrugs]
It means that my work isn't what they're looking for.  What are they looking for?  Maybe what they envision the art to look like.  Like it's always looked like.  The regular kind.
Not straight, perhaps.  Little weird, maybe.  "That'd be cool for the show," they might think.  "Like a cow wearing roller skates.  That's way rad!"  If that's what they want, I have nothing to offer them.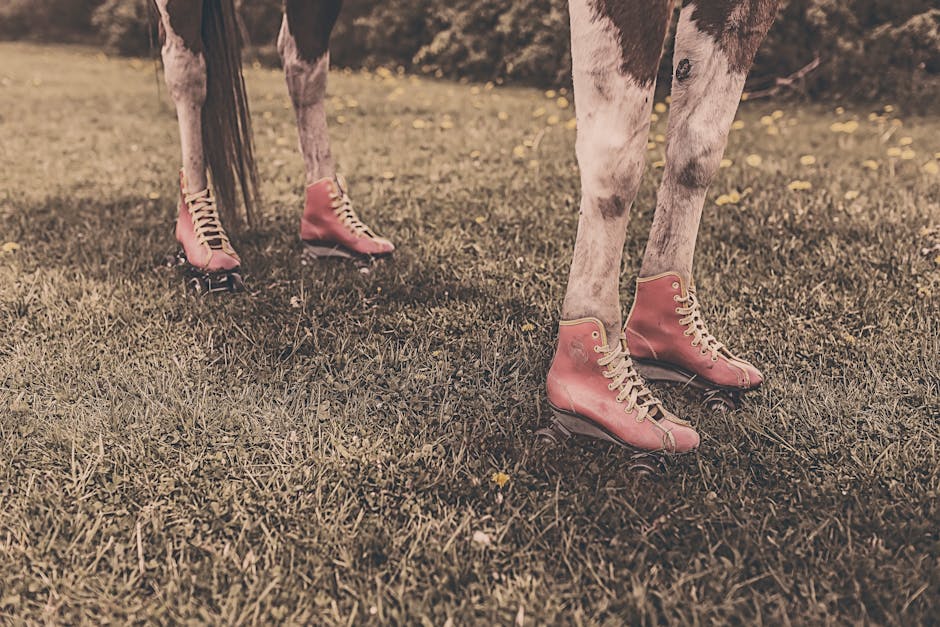 It doesn't matter the reason.  Maybe they just didn't like it.  What is their experience with photography, and what do they like?   Where is their history, what defines them?  What is their agenda for what they want their show to look like?
What is it about them liking it or not liking it that makes me okay with it?  To me, it's not about the acceptance.  It's about the placement.  I guess if my work isn't accepted, it's not right for them in this show.  My work wouldn't have fit so it's better to not be included.  And misfit.
They must have a different kind of work in mind.  Okay.  Do I stop doing what I do and change up to try and please them?  No, of course not.  That's impossible.  We can only create our vision.  Our view.  And we must be true to it.   (Mine doesn't include cows and roller skates!)
No one can create what we can the way we can.  That's our vision, our brand.  We must work at building it.  And one day, when they are looking for something different, something unlike what they thought they wanted to find, but instead discovered something else, something you make, your work will be incredible to them.  And you'll be included in their show.  And they'll love it.
And they'll wonder why you didn't submit sooner.
But that's not every show.  Every competition.  Every contest.
Every show isn't ready for our vision.  But we don't dare stray from our truth.  Our art.
If you're an actor and you go into a casting session for a role, and you're 5'6″ tall and they want someone 5'9″, they have a preconceived notion of what they want and you will never get the part.  You can nail the audition, you can bring the casting director to tears, you still won't get it, you never had a chance.  Because you don't fit the size they want.
Same if you have red hair and they want a brunette.  You can't play where you never had a chance to play.  But you can only be you, all 5'6″ and redheaded as you are.
What's your work?  What do you believe in?  Make that.  Make only that.  Create your truth, your point of view.  You have something uniquely to say.
I see my work as a constant creation.  I add photo stories to the RoyStryker.com documentary photo project three times a week (sometimes with other photographers, and you can contribute, too.)  I create portraits on film.  I shoot street life photographs–these will be a huge hit in 30 years, because time makes them valuable!
Someday, my work will be featured.  My work will be chosen.  But not every time, not every contest.  Not today, as I just got a "We regret to inform you…" email.
Even when I won press awards back at the newspaper I worked at, I often said, "Change the judges and you get all different results."  It's true.  Plus, there were photographers who weren't very good photojournalists who were often the award-winners.  It doesn't always mean an award-winning photographer is necessarily a great photographer.  It even makes me question the value of my win–"Yeah, but you also like THAT?"
Competitions are about what fits what they want.  Where does your work fit?  Keep making it and they'll find you.  Your work will get discovered, when they're ready for it.
So, maybe we don't fit today.  Maybe this show isn't for us.  Ok, good to know.  Move on.  Keep working.
We're making our vision.  They'll come to see it one day.